Happiness is Warm Color in the Shade
Hal Baker
Sacramento, CA (August 31, 2017) – Following 100 years of an artist's journey through life, "Happiness is Warm Color in the Shade: a biography of artist Milford Zornes" will take you from the Panhandle of Oklahoma to Idaho, and then to Southern California where this future National Academician became involved with the California Scene Painters. Go with him to China, Burma and India during World War II, and accompany him to Greenland and, eventually, on to Maynard Dixon's home and studio in Utah. Hear Zornes' stories as he talks about being a world traveler who expresses his experience in his paintings.
Milford Zornes left an extensive legacy of paintings, mentor-ships and workshops. Learn from other artists how Zornes influenced their lives, and find out about the role Pat Zornes played in Milford's life. Discover how Zornes adjusted to painting and teaching with limited vision due to macular degeneration.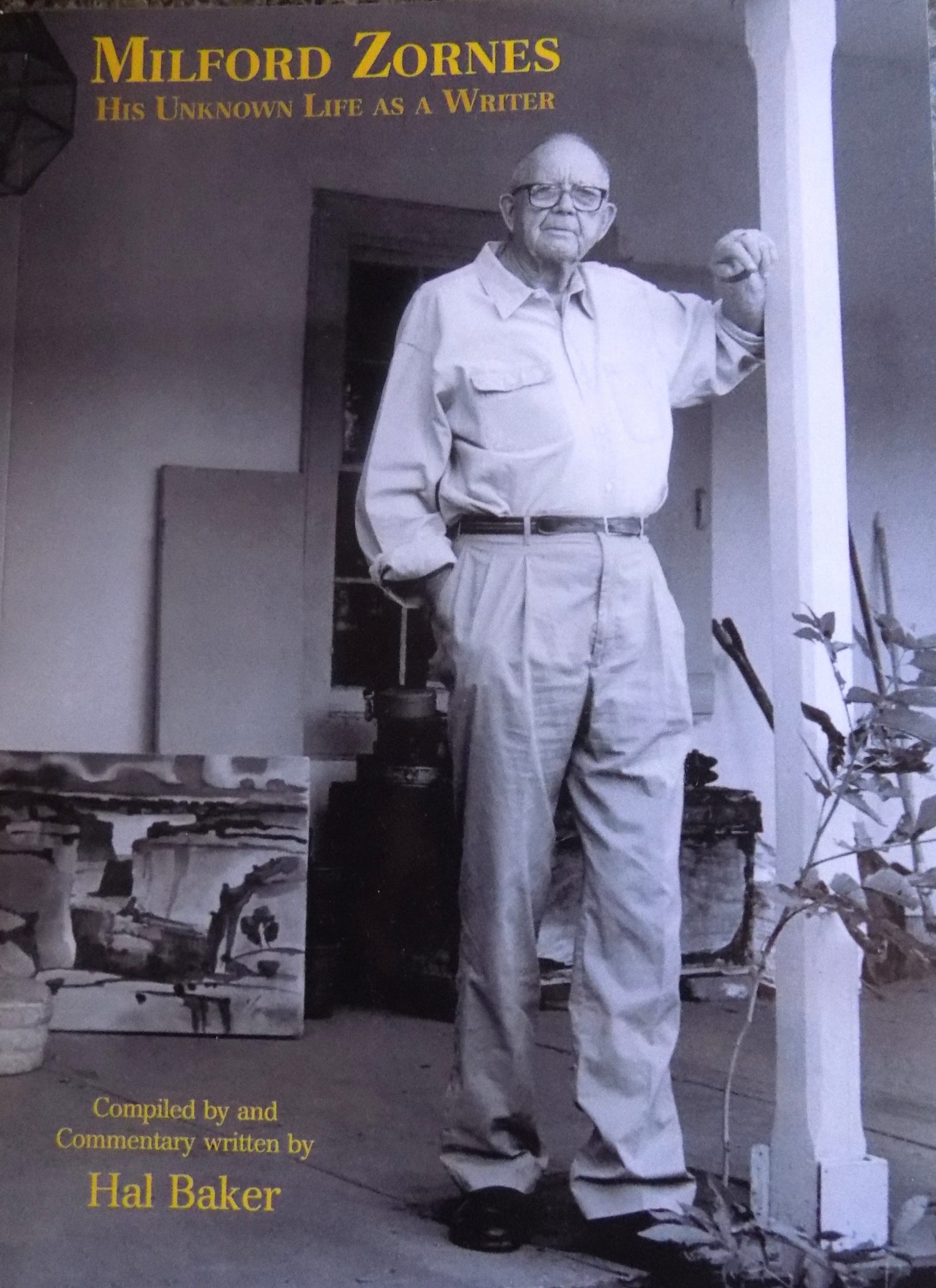 Milford Zornes His Unknown Life as a Writer
Hal Baker
Master Painter Milford Zornes is best known as an artist whose works are in major museums across the United States, but, reading through multiple boxes of papers left to him after Milford's death, son-in-law Hal Baker made an astonishing discovery: before his nine decades as a painter, Milford Zornes had aspired to be a writer. This book contains years of Milford's observations and comments, vivid descriptions of his travels, the places and people and events of those adventures in short stories, character sketches, essays, and even poetry. All are written with the same deft essence and expression that characterize the precise, graceful brushstrokes of his art.
To Be A Painter
Hal Baker
"TO BE A PAINTER expresses the artistic ambitions and philosophy of Milford Zornes acquired through a life dedicated to the pursuit of landscape painting. Reading it felt like being back in one of Milford's workshops and reminded me of what an intelligent and thoughtful individual he was. This book is not a technical manual on watercolor, nor a commentary of art theory or style, rather it is a collection of thoughtful and often profound insights on the language and practice of painting and on the importance of cultivating personal vision and creativity as an artist. The ideas presented in the book are inspiring and will cause any sincere painter to reflect on their own artistic process and journey."
Andrew Dickson
Professor California State University, Fullerton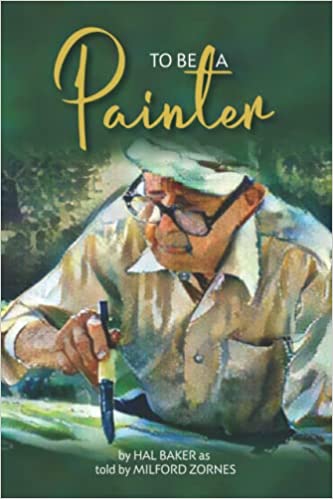 Milford Zornes
Gordon T. McClelland
1992
Milford Zornes has established a national reputation as one of the West Coast's preeminent watercolor artists and teachers. This illustrated biography documents his progress from the early 1930s to the present time, providing details of his life and travels and a chronological list of his exhibition records.
(Out of Print – copies may be purchased at Amazon.com)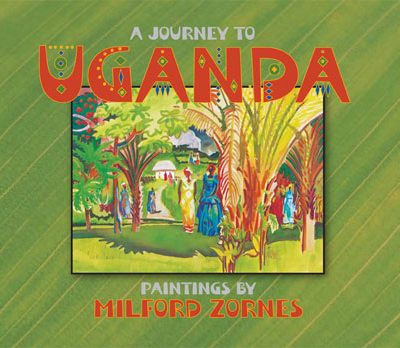 A Journey to Uganda 
Hal Baker
2019
In 1986 Milford Zornes went to Uganda, Africa to do a series of paintings for the Episcopal Diocese of Oklahoma. The paintings were to be sold to pay for the trip and to finance church outreach in Uganda.
Milford was in the southern part of Uganda for almost a month during November and December. He produced a significant number of large watercolors, about a dozen smaller ones plus several sketch books of drawings. Because he sometimes put the names of places where he was during the trip we have a good idea of where he went. We don't know the names of towns where he stayed other than Kampala.
Milford Zornes Block Prints
Gene Sasse
The block printing process is the oldest form of printing and goes back centuries, and has it's unique character and gives the artist the opportunity to reveal his individuality as well.
Milford Zornes in Black & White
Milford Zornes, N.A., Bill Anderson
The black and white drawings in this book are a great example of Milford Zornes' capabilities as an artist. They reveal his strength as a draftsman and designer of space. The subject matter varies, but he has simplified and transformed it into his own vision of its truth.
($30.00 at Earthen Vessel Productions)
Milford Zornes Book of Trees
Milford Zornes, N.A.
His paintings hang in the White House, the Metropolitan Museum of Art, the Smithsonian and more. He changed the way people saw life in the '30s. Based on nine decades of observation, drawing and painting, Master Teacher and Artist Milford Zornes shares his understanding of the art of trees.
($15.95 at Earthen Vessel Productions)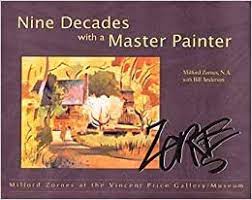 Nine Decades with a Master Painter
Milford Zornes, N.A., Bill Anderson
A definitive exploration of the work and mind of world renowned artist Milford Zornes, N.A., Nine Decades with a Master Painter contains more than 230 images, richly juxtaposed with comments by Mr. Zornes and his colleague and artist friend, Bill Anderson. Among subjects discussed are the artistic process, seeing the truth in the subject matter, and the struggles and issues involved in the creation of paintings.
($50.00 at Earthen Vessel Productions)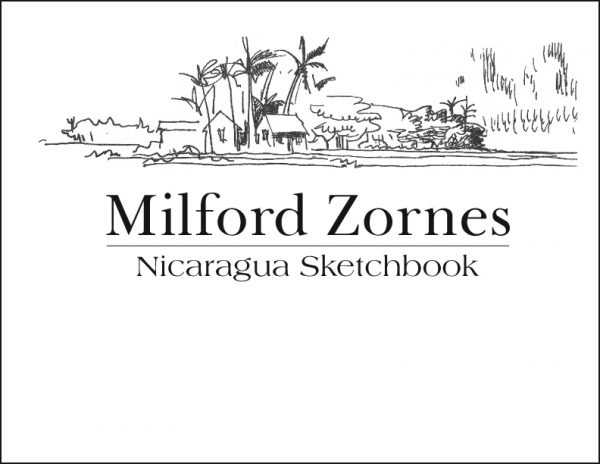 Milford Zornes Nicaragua Sketchbook
Milford Zornes, N.A., Bill Anderson
The most revealing of art forms is the sketchbook. It is the artist's diary, the place for taking visual notes and recording experiences. If you wish to know the artist, look through his sketchbook and respect its honesty, sensitivity and faults. You have just ventured into his heart and mind as well as catching a glimpse of his skill as a draftsman and communicator.
($30.00 at Earthen Vessel Productions)
The Art of Milford Zornes: from Private Collections
Gene Sasse and Nancy DeDiemar
2010
Produced in conjunction with an exhibition at the CCAA Museum of Art in Rancho Cucamonga, California. This showing featured 67 paintings from private collections by Milford Zornes, with selected artworks from private collections, some of which had never been on public exhibition.
Milford Zornes: An American Artist 
Gordon T. McClelland and Austin McClelland
2008
This book and the traveling art exhibition it documents, focuses on the career of American artist Milford Zornes and provides select examples of the watercolor paintings he has produced.
(Out of Print – copies may be purchased at Amazon.com)
We would love to hear from you. Send us a message.